Fix for MacOS Jittery Dock
Is your MacOS dock jittering and driving you nuts? In my case this was being caused by some apps that were ShareMouse and/or Synergy. Removing all the unnecessary apps from System Preferences > Security & Privacy > Accessibility should fix the issue.
The issue is most probably being caused by the last app you added to the list (in my case it was Synergy).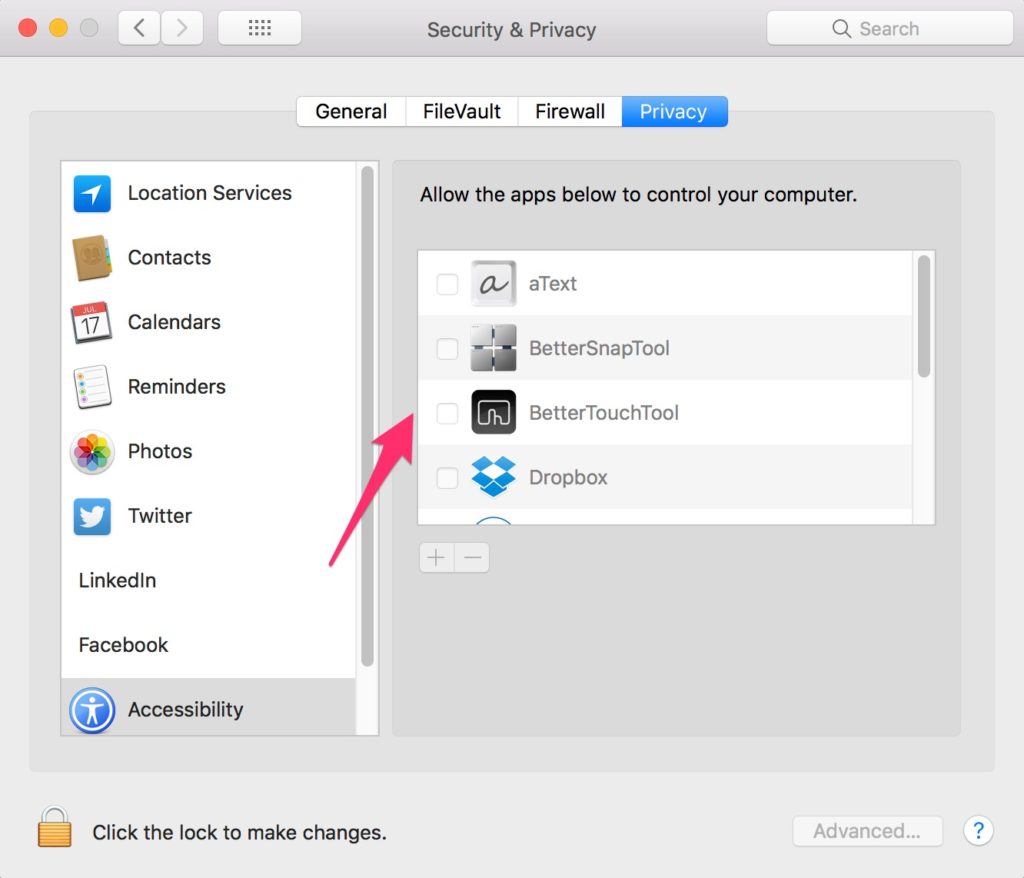 Written on December 13, 2017